The University of Almería participates in the DESEACROP project through its CIAIMBITAL  Research Center.
The University of Almeria (UAL) is the public institution of higher education in the province of Almeria, Spain. The UAL welcomes more than 11,000 undergraduate, graduate and doctoral students. All these programs offered at the institution are highly specialized in the field of agricultural sciences.
This specialization has its origin in the close relationship between the university and the agricultural sector of the province of Almeria, the largest exporter of fresh vegetables in Europe.
The high degree of specialization in agricultural sciences of the University of Almería has resulted from the fact that more than 70% of the research groups of the UAL are directly or indirectly related to the agri-food sector. This, in turn, has produced a wide range of research groups in the fields of plant breeding, sustainable agricultural development, water management, rural engineering and bioprocessing and environmental chemistry, among others.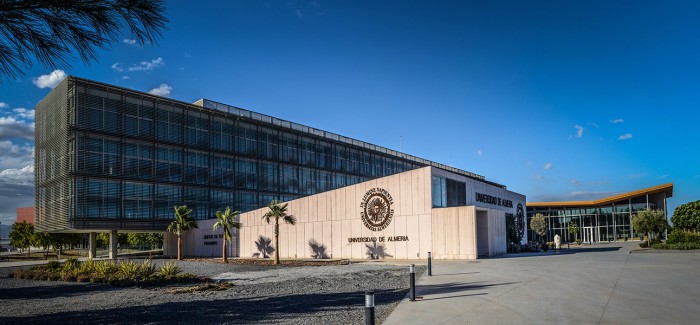 In particular, the members of the UAL are responsible for the implementation of the project activities, having a broad experience in the fields of sustainable water management, desalination techniques, soilless production, rural engineering, agronomy, evaluation of the cycle of life and economic evaluation of agricultural holdings.
In addition, the research team participating in the project is directly supported by the Center for Research in Mediterranean Intensive Agrosystems and Agri-Food Biotechnology (CIAIMBITAL).n en Agrosistemas Intensivos Mediterráneos y Biotecnología Agroalimentaria (CIAIMBITAL). With more than 250 researchers, CIAIMBITAL is the largest research center of the University of Almeria and the most important research unit of the university in terms of award-winning research projects, both at national and European level.