Kick off meeting
10-11-2017
The decrease in water resources in the Spanish southeast is a problem for the agricultural sector, which seeks solutions through measures and projects that improve water scarcity. One of the projects that seek to improve this problem is the Life DESEACROP Project, where the Polytechnic University of Cartagena, the University of Almeria (CIAIMBITAL), Valoriza Agua and the Community of Users of the Níjar Region, will work together to tackle the issue of the lack of water in the province and surroundings.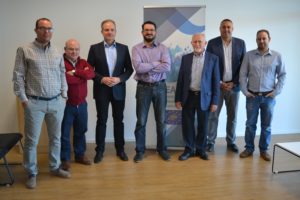 On November 10, the first meeting of the DESEACROP project was held at the University of Almeria, where almost thirty people participated, including researchers and workers of the organizations that work on the project.
In this meeting, a presentation was made of the different entities that make up the project and the different blocks of work that each group had to carry out were exposed, as well as the deadlines set for that purpose.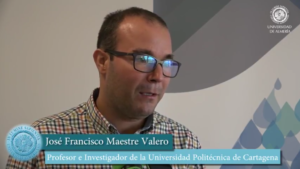 José Francisco Maestre Valero, project coordinator, explained that his objective was "to try to find the viability of the use of desalinated marine water in the irrigation of crops, in this case hydroponic crops". In addition, he clarified that it should "try to bring hydroponics to a closed circuit in which to try to reduce the waste of the cultivation system itself to a minimum, making it circulate and treating the drains."
Much of the research will be carried out at the UAL facilities, mainly at the UAL ANECOOP Experimental Farm Foundation. According to Diego Valera, director of CIAIMBITAL, the work to be developed consists of "comparing different mixtures of desalinated water with well water, and the conventional cultivation system in the area, sandblasting, specifically tomato, in front of to the hydroponic culture with recirculation of the nutritive solution ".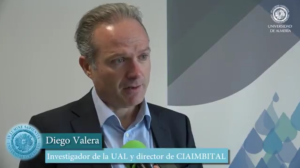 Moreover, he adds that "the results are very interesting because the water deficit in the province of Almeria and throughout the southeast of Spain is important and every time the groundwater has poorer quality, the water table is lower, has increased alarmingly the electrical conductivity in last years and an alternative, almost the only one, is to use desalinated seawater and optimize its use and application depending on the type of crop, fundamental for farmers ".
This project will conclude in the year 2020 and it is expected that the work will help to combat and solve the problems related to the water deficit.